Overview
Team
Recognitions
Experience
News & Insights
Resources
Construction
Woods Aitken's national construction law practice group has counseled clients in the construction industry throughout the United States since the Firm's founding in 1921. This tradition and dedication to the construction industry provides the experience and knowledge from which creative, value-driven, and ethical solutions to the challenges facing our construction clients can be achieved. Our service-oriented philosophy fuels our commitment to long-term client relationships and enables us to provide effective solutions consistent with the goals and business propositions of our clients. 
Woods Aitken counsels companies from all facets of the construction industry. Our clients include general contractors, trade contractors, specialty subcontractors, project owners, architects, engineers, suppliers, and sureties working on a variety of types of construction projects. We have experience in all legal aspects of the construction process from bid to project closeout.
When disputes arise, Woods Aitken strives to work with our clients to identify the key issues and develop efficient and cost-effective approaches to early resolution. We have obtained favorable settlements for our clients through mediations, dispute review boards and other early resolution processes. However, if resolution cannot be achieved short of trial, our team has extensive experience in construction litigation having achieved success in arbitrations, state and federal courts, and other evidentiary proceedings.
Click here to view a list of recent representative matters.
Bid Protests
Bid Qualifications
Bonding
Contract and Purchase Order Drafting
Contract Negotiation
Human Resource Guidance
I-9 Audits
Insurance
Entity Creation
OSHA Compliance
Risk Management
Payroll Practices
Project Delivery Methods
Proposal Preparation
Zoning
Bond and Surety Issues
Change Order Issues
Delays and Impacts
Federal Miller Act and State "Little Miller" Act Claims
Inspections
Insurance
Mechanic's Liens
Payment Disputes
REA / Claim Preparation
Terminations
Warranty Issues
Appeals
Arbitration
Bond Claims
Case Evaluations
Complex Litigation
Defective Design and Construction Claims
Delay, Disruption, Acceleration, Impact, and Inefficiency Claims
Dispute Resolution Board Claims
Expert Witness Consultation
Federal Miller Act and State "Little Miller" Act Claims
Indemnity Claims
Insurance Claims
Labor and Employment Claims
Mechanic's Liens
Mediation
Payment Disputes
Settlement Negotiations
Warranty Issues
UCC Claims
Architects
Bonding / Suretyship
Design Firms
Engineers
General Contractors
Insurance
Subcontractors
Suppliers
Public (State and Federal) Projects
Private Projects
P3 Projects
Real Estate
Recognitions
Woods Aitken is recognized in Chambers USA 2023 under Colorado: Construction.
 
Woods Aitken was awarded 18 rankings in 13 practice areas in the 2023 edition of U.S. News-Best Lawyers® "Best Law Firms."  This includes a National Tier 2 ranking for Construction Law.
Woods Aitken is recognized in The National Law Journal's Verdicts Hall of Fame. In 2016, following a four-week trial, an Omaha jury awarded client Jacobs Engineering Group Inc. $108.9 million in a contractual indemnity and negligence case arising out of a ConAgra plant explosion. The award, more than double the largest in Nebraska history at the time, was identified by National Law Journal as one of the top verdicts of the year. In 2018, the verdict was unanimously affirmed by the Nebraska Supreme Court. The verdict was previously named to The National Law Journal's 2016 Elite Trials report.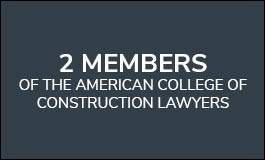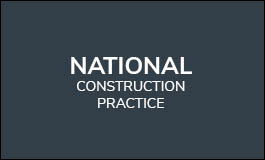 Experience
Representative Map of Complex Construction Cases
There's No Substitute for Experience
Woods Aitken has distinguished itself in the legal representation of companies involved in disputes arising from all manner of construction projects. We have obtained substantial recoveries for our clients as well as successfully defending our clients against substantial claims. Such matters have included major litigation and arbitration proceedings throughout the United States. Regardless of the process or venue, it is our goal to assist our clients in obtaining the best resolution possible whether through negotiation, mediation, arbitration or litigation.
The following representative matters illustrate the nature of the projects and disputes in which Woods Aitken has been involved in recent years.
Click here to view a list of recent representative matters in areas that include:
Building
Energy
Infrastructure
Manufacturing
Transportation
U.S. Government