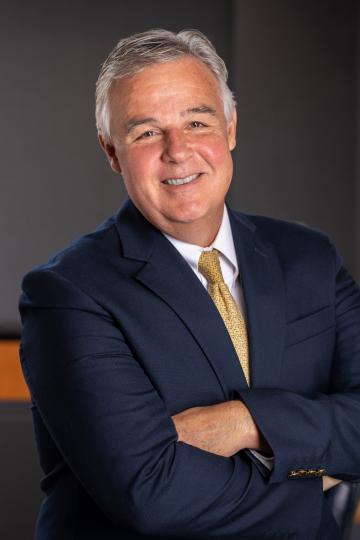 Woods Aitken is proud to announce that Joel D. Heusinger, a partner in the Firm's Construction Law practice group, has been named a Fellow to the American College of Construction Lawyers (ACCL).
"This is a well-deserved honor for Joel," said Allen Overcash, Of Counsel at Woods Aitken and a longtime Fellow of the College.  "The nomination recognizes the immense practical assistance Joel has given many construction clients as well as Joel's dedication to improvements in the construction industry. I am proud to be associated with a person of such outstanding character and ability."
Founded in 1989, the ACCL is a national organization of lawyers who have demonstrated skill, experience, and high standards of professional and ethical conduct in the practice, or in the teaching, of construction law, and who are dedicated to excellence in the specialized practice of construction law. Membership in the College is by invitation only upon nomination and election. The College provides advanced professional workshops and educational programs to its Fellows and identifies and contributes to the solution of major construction industry legal problems. The College has a limited membership of fewer than 200 lawyers from the United States, Canada, Britain, Australia, and France.
Heusinger is a partner at Woods Aitken where he focuses exclusively on construction law. He advises and represents contractors, subcontractors, public and private owners, architects, engineers, and surety companies in federal and state courts, mediations, arbitrations, and special master proceedings. He has been involved in numerous complex construction disputes throughout the United States and has helped establish Woods Aitken's Denver office.  Heusinger is a member of the American Bar Association Forum Committee on the Construction Industry and the Section on Public Contracts Law where he was Chairman of the Construction Contract Committee from 1995-1998.  Heusinger is admitted to practice before the state and federal courts of Nebraska and Colorado, as well as additional federal courts.  Heusinger received his J.D. with honors from Duke University School of Law.