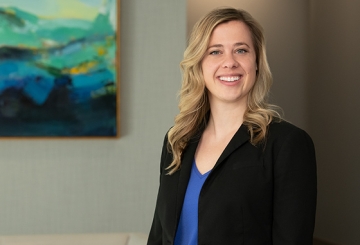 Woods Aitken is proud to announce that Amanda C. Hoberg, a partner in the firm's Denver office, has been elected to serve on the Executive Council for the Colorado Bar Association's Construction Law Section.
The Construction Law Section of the Colorado Bar Association serves as a forum for the law of the construction industry, including from the perspective of owners, developers, architects, engineers, prime contractors, subcontractors, and suppliers. The committee presents bi-monthly luncheon programs, newsletters, and networking opportunities.
Amanda focuses her practice on complex construction disputes. Clients trust her judgment and know that Amanda can effectively and efficiently evaluate the best route to resolution. She represents clients in all phases of construction disputes across a variety of industries. Amanda is actively involved in industry groups and is devoted to learning what is important to her clients' businesses.