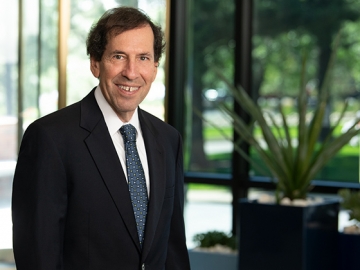 Woods Aitken is proud to announce that Alvin M. Cohen has been selected as a Fellow of the Construction Lawyers Society of America (CLSA), an exclusive construction law honorary society. Cohen practices out of the firm's Colorado office.
Cohen is a trial lawyer, representing businesses involved in the construction and real estate industries. Typical clients include prime contractors and subcontractors, material suppliers, homebuilders, land developers, and commercial real estate developers. Cohen's practice includes both private sector projects and government contracts. His construction cases span the full range of construction disputes, and he has litigated, for example, complex delay and disruption claims and their attendant critical path scheduling analysis, acceleration claims, disputed changes, construction defects, and mechanic's liens. These cases involved industrial, commercial, and residential projects.
Increasingly, Cohen has been putting his 39 years of experience to use as a mediator of construction disputes. In addition, he has been on the American Arbitration Association panel of arbitrators for 25 years and has served as both sole arbitrator and as a member of three-person arbitration panels.
The CLSA is an invitation-only international honorary society composed of preeminent lawyers specializing in construction law and related fields.  Fellowship is limited, with lawyers being invited into Fellowship upon a proven record of excellence and accomplishment in construction law at both the trial and appellate levels. The CLSA is dedicated to promoting superior advocacy and ethical standards in construction law and fostering a scholarly and advanced exchange of ideas in all practices related to the specialty.