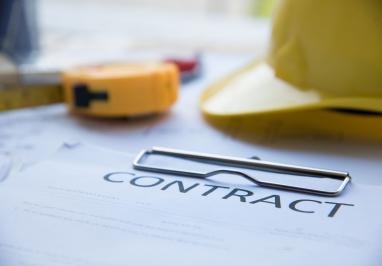 This session, the Colorado Legislature passed HB21-1167 regarding retainage in construction contracts for private property. Governor Polis signed the bill into law on May 17, 2021. Colorado law already caps retainage on public construction projects at 5%. See Colo. Rev. Stat. § 24-91-103(1)(a).
Under the new law, retainage for private projects in excess of $150,000 is capped at 5%. It generally applies to contracts for private commercial construction and exempts contracts between private owners and contractors for construction of single-family dwellings and multi-family dwellings of no more than four units. For projects where the statute applies, subcontracts and supply agreements of all tiers are covered even if they are less than $150,000. 
The new law only governs the amount of retainage and specifically states that it does not limit contracting parties' ability to agree to other contractual payment terms regarding:
Timing of payments;
Satisfactory performance as a condition of the duty to pay;
Withholding of payment for other reasons (i.e., backcharges, liquidated damages); and
Condition precedent requirements like pay-if-paid clauses.
Further, subcontractors and other lower-tier parties may be required to execute lien waivers for amounts actually paid.
The statute will apply to contracts entered into after its effective date, which is expected to be around September 10, 2021 (which is 90 days after final adjournment of the Legislature). 
Colorado joins an increasing number of states that have statutory limitations on the amount of retainage for private construction projects.
The new law can be viewed at: http://leg.colorado.gov/bills/hb21-1167
If you have any questions, please contact one of Woods Aitken's Construction Attorneys. We encourage you to subscribe to our Construction Law E-Briefs for the latest construction news, tips, and updates.