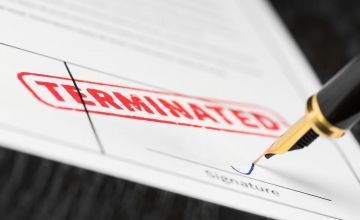 Erin Ebeler Rolf and Laura J. DePetro, attorneys at Woods Aitken, were recently published in the ABA Forum on Construction Law's Summer 2020 Under Construction Newsletter. The article is on terminations and retaliation lawsuits during the COVID-19 pandemic.
Erin Ebeler Rolf works with clients in the commercial, construction, and labor and employment practice areas.
Laura J. DePetro is a member of the firm's litigation group, working in the commercial litigation and construction law practice areas.
Under Construction is published three times per year by the ABA Forum on Construction Law. The publication offers information on the latest developments in the practice of construction law.
Article: Terminations and Retaliation in a Time of COVID-19
"Now, as much as ever, employers need to be careful when terminating employees. However, as with seemingly everything else these days, the current pandemic poses unique concerns. Indeed, retaliation lawsuits against employers are on the rise with employees claiming they were terminated for complaining of unsafe working conditions during the COVID-19 pandemic. Generally speaking, retaliation can be boiled down to three elements: (1) an employee engaged in some legally protected activity; (2) the employer takes a materially adverse employment action against the employee; and (3) there is a causal connection between the two."
*Read the full article online here.