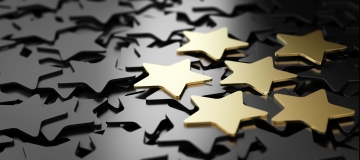 Woods Aitken is pleased to announce that attorneys Alvin M. Cohen and Daniel M. Gross have been recognized in Denver's Top Lawyers 2021 by 5280 Magazine for their work in Construction Law.
Top Lawyers 2021:
First published in 2015, this is the seventh annual listing of Denver's Top Lawyers by 5280 Magazine.  Results are based on a peer survey conducted in the seven-county Denver metro area, research, and interviews. The list includes attorneys in 50 legal specialties.  Founded in 1993, 5280 Magazine is Denver's leading lifestyle publication and Colorado's highest circulation magazine. 
Denver's Top Lawyers 2021 by 5280 Magazine can be viewed here.
Woods Aitken LLP has been representing clients in the construction industry since the law firm was founded in 1921. Since its inception, members of the firm have represented family- or employee-owned construction companies, providing representation as a "trusted advisor" in the context of the client's overall strategic plan, strengths and vulnerabilities and with the client's long-term business goals as the ultimate measure of the firm's success.  The firm has offices in Denver, Lincoln, Omaha, and Washington D.C.