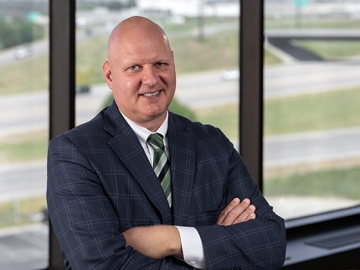 Woods Aitken is proud to announce that Todd W. Weidemann has been selected as a Fellow of the Construction Lawyers Society of America (CLSA), an exclusive construction law honorary society.
For 20 years, Todd has focused his practice on civil litigation, construction law, and general commercial law. He represents construction contractors, owners, sureties, and design professionals in litigation and non-litigation construction-related matters, including contract review and negotiation, project management, dispute and claim avoidance, and dispute resolution through mediation, arbitration or litigation. His civil litigation practice includes representation of private companies and individuals in commercial disputes. Todd also represents individuals and private companies on matters related to commercial law, including contract formation and dispute resolution. He is a frequent speaker on construction law related topics.
The CLSA is an invitation-only international honorary society composed of preeminent lawyers specializing in construction law and related fields. Fellowship is limited, with lawyers being invited into Fellowship upon a proven record of excellence and accomplishment in construction law, from the transactional level to trial and appellate levels. The CLSA is dedicated to promoting superior advocacy and ethical standards in construction law and fostering a scholarly and advanced exchange of ideas in all practices related to the specialty.