Woods Aitken Law Firm Has a Long History of Results & Integrity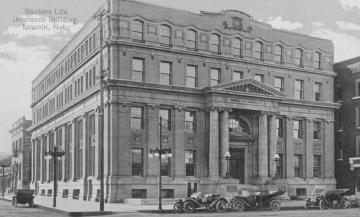 Woods Aitken traces its roots through Hall, Woods & Pound, a predecessor law firm (1903-1907). The practice included three of Lincoln's most notable lawyers, Frank H. Woods, Roscoe Pound, and Frank M. Hall.
Following the 1918 Armistice of World War I, Thomas C. Woods and William I. Aitken, both Lincoln residents and both having been in the Army's Field Artillery, found themselves at Camp McClellan and under orders to be sent to Europe to help with reconstruction efforts or to resume schooling. Both entered Harvard Law School in 1919.  Upon graduation, Thomas and William agreed to reopen a law firm in Lincoln and in 1921, established Woods, Woods & Aitken, with Frank Woods as counsel.  Early on, the founders felt that by setting the practice standard very high, the firm would be a success.
Today, the firm's attorneys provide a full range of services to clients on local, regional, and national levels. Woods Aitken continues to focus its practice of law on achieving long-term client success. Our commitment to client service fueled the expansion from our original Lincoln, Nebraska, office to establish offices in Denver, Colorado; Omaha, Nebraska; and Washington, D.C.