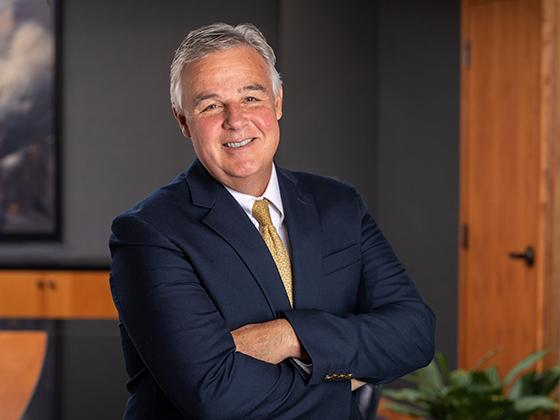 Overview
Affiliations
Recognitions
Experience
News & Insights
Bar Admissions
Colorado
Nebraska
South Dakota
U.S. District Court - Colorado
U.S. District Court - Nebraska
U.S. District Court - Wisconsin (Eastern District)
U.S. Court of Appeals - Eighth Circuit
U.S. Court of Appeals - Tenth Circuit
Education
Bob Jones University, 1983, B.A. (magna cum laude)
Duke University School of Law, 1986, J.D. (with honors)
Overview
Joel Heusinger has practiced law with Woods Aitken since 1986 with an emphasis in construction law and litigation. He advises and represents contractors, subcontractors, public and private owners, architects, engineers, and surety companies in federal and state courts, mediations, arbitrations, and special master proceedings. Joel has been involved in numerous complex construction disputes throughout the United States involving the management and review of millions of pages of documents and electronic data.
Joel works hard to evaluate claims and cases early in the process in an effort to inform the client of his assessment and possible business risks involved in the matter. After that assessment, he discusses alternative dispute resolution options available to the client. He has participated in over 300 mediations and numerous arbitrations, hearings, and trials. He speaks regularly at industry conferences and seminars and has prepared numerous papers regarding current construction issues. Joel is a member of the American Bar Association Forum Committee on the Construction Industry and the Section on Public Contract Law where he was Chairman of the Construction Contract Committee from 1995-1998.
Affiliations
American Arbitration Association, Panel Member
American Bar Association
Colorado State Bar Association
Nebraska State Bar Association
American College of Construction Lawyers
Recognitions
Fellow of the American College of Construction Lawyers
AV Preeminent™ Rated Attorney by Martindale-Hubbell
Exclusive recipient of Lexology's 2019 Client Service Award for Construction Law in Colorado
Experience
REPRESENTATIVE MATTERS
Represented electrical subcontractor with $19 million in claims arising from work at computer processor manufacturing facility in Colorado Springs. Full recovery was obtained.
Represented general contractor in a wrongful termination lawsuit brought by steel mill in Oregon. The project involved a $200 million addition to the facility. Contractor obtained over $2.5 million recovery and the owner's $60 million back charge was entirely defeated.
Represented a joint-venture steel erection contractor in a two-week arbitration regarding claims arising from the construction of the Cincinnati Civic Convention Center. Arbitrator awarded approximately 85% of claim plus attorney's fees.
Represented general contractor in claim submission to the GSA on behalf of the general contractor and various subcontractors on $150 million GSA office building in San Francisco. Contractor ultimately obtained $15 million through a staged mediation process.
Represented highway contractor against state department of roads in one-month jury trial resulting in jury verdict of approximately $1 million.
Represented contractor in condominium construction defect matter in Denver. Obtained full recovery for contractor of $2.7 million from Insurers.
Represented a public owner in an insurance coverage dispute pertaining to differing site condition claims arising from the tunnel construction phase of a water intake system located under Lake Mead, Nevada. Following a three-week hearing, the Arbitration panel awarded the owner over $30 million, plus costs of the arbitration and pre-judgment interest.