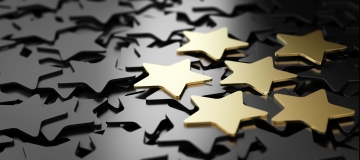 Woods Aitken LLP is pleased to announce that Chambers USA: America's Leading Lawyers for Business, an annual guide ranking leading law firms and lawyers in the U.S., has ranked four Woods Aitken attorneys and two of the firm's practice areas in its 2020 edition.
Ranked practice areas:
Construction (Colorado)
Labor & Employment (Nebraska)
Ranked individuals:
Pamela J. Bourne – Labor & Employment (Nebraska)
Alvin H. Cohen – Construction (Colorado)
Michael D. Matejka – Real Estate (Nebraska)
Jerry L. Pigsley – Labor & Employment (Nebraska)
This is the first year that Chambers USA has ranked the Construction practice area in Colorado.  Woods Aitken is one of five law firms to be recognized.  Attorney Alvin H. Cohen is one of eight attorneys in Colorado to be ranked as an individual in Construction.
"Alvin Cohen has notable litigation and arbitration experience. Contractors and subcontractors number among his clients. Sources deem him to be 'a very good construction lawyer.'" – Chambers USA 2020
Woods Aitken is one of six law firms to be ranked in Nebraska for Labor & Employment. Attorneys Jerry L. Pigsley and Pamela J. Bourne are also ranked as individuals for their work in this area.
One commentator says: "The advice from Woods Aitken is highly valued, greatly appreciated and always hits the mark." – Chambers USA 2020
Attorney Michael D. Matejka is ranked as an individual in Nebraska for his work in Real Estate.
"Michael Matejka is a longstanding member of the Nebraska real estate market, lauded for his work in leasings, transactions and developments. He is additionally well versed in taxation issues." – Chambers USA 2020

About Chambers USA
Chambers USA publishes an annual list ranking leading law firms and lawyers in a variety of practice areas.  Rankings are based on submissions from law firms, interviews with clients and lawyers, and extensive market research. The publication assesses key qualities in the legal field, including technical legal ability, client service, commercial vision and business understanding, depth of team, diligence, and value for money.  Firms and lawyers need to demonstrate sustained excellence in order to be ranked in the guide.
About Woods Aitken
Founded in 1921, Woods Aitken works with clients ranging from individuals and local organizations to regional businesses and national corporations. Our approach to providing legal services is built on vast knowledge and experience, practical guidance, and long-term client success. We help clients identify unique challenges, minimize risks, and realize opportunities. Our attorneys are dedicated to results and compelled by integrity. Woods Aitken has offices in Denver, Lincoln, Omaha, and Washington, D.C.