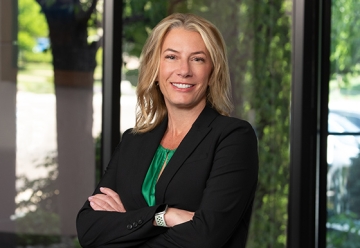 Woods Aitken is delighted to announce that Lena A. Lucas has rejoined the firm as an attorney in its Denver office. Lena focuses her practice on the representation of construction and business clients in a variety of ways including litigation, commercial disputes and negotiations, contract management, mergers, joint ventures, corporate financing, and equipment leasing. Lena also provides counsel on best practices for startup organization, business reorganization, corporate governance, and succession planning.
Lena previously worked with the firm's transactional group. Her work focused on business services, real estate, mergers and acquisitions, and corporate finance. This experience enables her to guide clients effectively through a broad range of complex transactions. In her current role, Lena is uniquely qualified to help clients navigate both their litigation and transactional needs.
Lena received her J.D. with distinction from the University of Nebraska College of Law. She obtained her B.A. from the University of Nebraska-Lincoln.