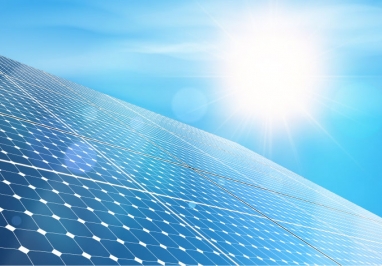 COVID-19 cut short Colorado's 2020 legislative season. In its truncated timeline, the legislature underscored its clean energy priorities by passing HB20-1155 (the "Bill"). In sum, the Bill requires homebuilders to offer renewable energy system installation to new homebuyers. The Bill does not mandate that homeowners select any of the options offered to them and does not mandate that builders install any systems unless the homeowner elects to have them installed. The overall goal of the Bill appears to be educating and informing new homebuyers about the different energy options available to homebuyers, including solar and electric options. The Bill focuses on solar and clean electrical systems by requiring new homebuilders to offer an immediate green solution by installing solar or green electric systems or a solution for the homebuyer to install these systems at a future time.
For solar systems, homebuilders must offer to install a solar panel system or solar thermal system, or both; prewiring or pre-plumbing for these systems; and a chase or conduit to wire or plumb the home for such systems in the future. For clean electric energy, the Bill focuses primarily on wiring new homes for electric vehicles. New homebuilders must offer one of the following options: an electric vehicle charging system; wiring upgrades to accommodate future installation of an electric vehicle charging system; or a 208- to 240-volt alternating current plug-in located in a place accessible to a motor vehicle parking area. The Bill does, however, venture beyond electric vehicles by also requiring the homebuilder to offer electric heating options.
The Bill is limited in scope based on the type of dwelling and time of contract. Though originally drafted to include condominiums, the final version of the Bill applies only to detached, single-family homes. It also does not apply to model homes or manufactured ones. While not specifically called out by the Bill, it is unlikely that the Bill applies to other types of dwellings or residences, such as duplexes, triplexes, group living facilities, or apartment complexes. In addition, the Bill's requirements do not apply retroactively to contracts for the purchase of residences built before the effective date of August 5, 2020.
Overall, the Bill promotes fiscal savings in clean energy pursuits: homeowners can save big by installing pre-wiring and clean energy infrastructure during construction, rather than retrofitting a home for efficient energy sources post-construction. For example, in 2018, the United States Department of Energy explained that installation of solar-equipped infrastructure during new construction reduces costs of engineering and design via standardization; reduces costs of labor through efficient coordination; and reduces costs of permitting, inspection, and interconnection by streamlining these processes for entire subdivisions. It also costs less per unit to permit an entire subdivision at once, than to permit units on an individual basis. So, even though homeowners carry the cost of installing efficient energy systems, this cost should be measurably lower than the cost to implement the same features post-construction.
Though homeowners carry the monetary costs of installation, the Bill's infrastructure installation may impact construction processes and upfront costs for homebuilders, as well. For instance, if a homeowner opts for solar energy, Colorado statute mandates that, in certain circumstances, a specified solar electrician oversees the installation of this technology. See Colo. Rev. Stat. § 40-2-128. Homebuilders will also have to plan for any extra time and resources needed to install these systems, as well as ensure code compliance and proper permitting and licensing.
With its light fiscal note ($0 apportionment), and low expected use of government resources, the Bill directly engages homebuilders in the Colorado legislature's clean energy campaign. Colorado's Governor signed the Bill into law on June 30, 2020, and the Bill took effect on August 5, 2020.
If you have any questions about the Bill or other Colorado statutes affecting the construction industry, please contact one of Woods Aitken's Construction Attorneys. We encourage you to subscribe to our Construction Law E-Briefs for the latest construction news, tips, and updates.
Woods Aitken's Coronavirus Resource page includes valuable information regarding the coronavirus pandemic and all of our publications on COVID-19. We encourage you to visit this page often for updates.