Overview
Team
Recognitions
News & Insights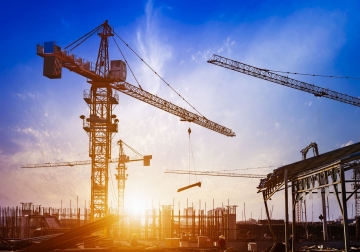 Neutral Services-Mediation and Arbitration
With its growing reputation in the construction law and litigation field, it is not surprising that other construction lawyers are turning to Woods Aitken to provide neutral services in their own construction disputes, hiring the Firm either as mediators or arbitrators.
 
Arbitration
Many of our lawyers are on the American Arbitration Association Panel of Arbitrators, including Joel D. Heusinger, Kerry L. Kester, Alvin M. Cohen, and Daniel M. Gross. They have served as arbitrators not only in their home bases in Nebraska and Colorado, but regionally as well. One of the Firm's partners also serves on the AAA National Committee, which recently issued the revised Rules for Construction Arbitration. Our attorneys have also spoken at numerous seminars and published papers on ADR. 

Mediation
The Firm's reputation for construction expertise and an even-tempered approach to dispute resolution has also led to more and more appointments as mediators to help other lawyers and companies resolve disputes. Those with growing mediation practices include Joel D. Heusinger, Kerry L. Kester, Alvin M. Cohen, and Daniel M. Gross. The Firm's mediators take an active approach to mediation, managing the process to find imaginative ways of meeting the litigants' core interests while avoiding costly litigation. They pride themselves on avoiding the assembly line, one-day-and-done, approach of some mediation organizations. 
Areas of Focus (Residential, Commercial and Industrial Construction)
Scheduling disputes, and their accompanying critical path analyses
Delay and impact claims
Change order disputes
Construction defects
Design/build issues
Design defects
Mechanic's liens
Surety disputes
For more information, please contact one of the Woods Aitken attorneys listed below: 
Recognitions
American Arbitration Association Panel of Arbitrators
AAA National Committee