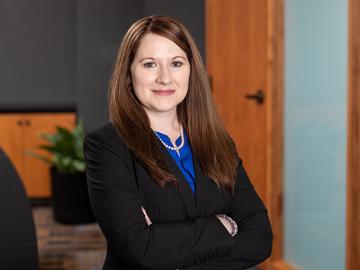 Woods Aitken is delighted to announce that Kari A. F. Scheer has been named a partner in the firm. Scheer joined the firm as an associate in 2013.
Scheer practices primarily in the areas of construction law and commercial litigation. She advocates for businesses of all sizes throughout court proceedings, mediations, and arbitrations. She also has experience litigating personal injury and labor and employment matters.
Scheer is admitted to practice law in the state and federal courts in Iowa and Nebraska, as well as the United States Court of Appeals for the Eighth Circuit. She is an active member of the Eighth Circuit Bar Association where she serves on the Board of Directors. In 2008, she received her J.D. from the University of Nebraska College of Law with high distinction.