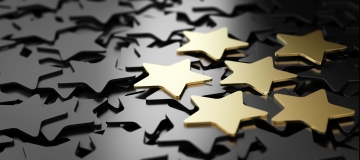 Woods Aitken was recognized as the 2021 "Law Firm of the Year" by the American Subcontractors Association of Colorado (ASAC) at their 35th Annual Construction Industry and Women of Construction Awards Gala on Saturday, June 19th.  The event honored many leaders in the construction industry, including awards for project manager of the year, superintendent of the year, subcontractor of the year, general contractor of the year, women of construction, among others.
American Subcontractors Association of Colorado members work in electrical, mechanical, drywall, plaster, steel, masonry, concrete, plumbing, roofing, excavating and nearly every other specialty trade in the construction industry and range in size from the smallest private firms to the nation's largest specialty contractors. They represent some of the most accomplished specialty trade contractors in the business. For more information on ASAC, please visit their website at https://asacolorado.com/.
Woods Aitken's national construction law practice group has counseled clients in the construction industry throughout the United States since the Firm's founding in 1921. This tradition and dedication to the construction industry provides the experience and knowledge from which creative, value-driven, and ethical solutions to the challenges facing our construction clients can be achieved. Our service-oriented philosophy fuels our commitment to long-term client relationships and enables us to provide effective solutions consistent with the business goals of our clients.