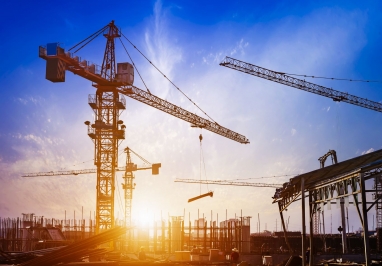 As the novel coronavirus (COVID-19) pandemic rages on, construction work continues in most major cities though the threat of project shutdowns looms as public officials enact with increasing frequency city or state "stay at home" or "shelter in place" orders in an effort to help slow the spread of the outbreak.  Last week, Boston was the first major city in the United States to suspend all construction activities within city limits.  As governors and mayors from other states and cities evaluate their rapidly developing specific situations, contractors and subcontractors should take steps now to be prepared in the event they receive a project shutdown notice or order. To assist in that regard, our Construction Group developed the following checklist of issues to consider and action steps to take in the event of a project shutdown:
Immediate Action Steps
Stay current with any federal, state, and local government-mandated actions that may affect your project or location. 
Closely monitor job site safety, project status, and productivity.
Evaluate whether there are any current or forecasted delays or cost or time impacts.
Review contracts/subcontracts for project suspension, force majeure, delays, termination, or other potentially relevant provisions that may afford relief.
Send contractually required notice and supporting documentation. 
Document and track any delays or impacts via daily logs, photos, video, etc.
Setup cost codes to separately track cost impacts, if feasible.
Communicate with the project team and document current project status.
Action Steps in the Event of a Project Shutdown
Determine whether the shutdown is partial, total, indefinite or temporary.  Determine whether any essential work will be permitted, what qualifies, and whether such work requires onsite staffing or job personnel.
Perform safety/OSHA audit to determine how to safely shutdown operations.
Request work protection plan from the owner/general contractor to protect work.
Confirm any personnel who are still working understand applicable safety protocols and guidelines, including specifically any recent guidelines issued related to COVID-19.
Set up a process for regular updates on the status of the shutdown – upstream and down – and have a backup plan in case key personnel become unavailable.
Ensure that information technology and digital information for any personnel or employees working remotely is operational and secure.
Inventory and document materials and equipment purchased and stored, materials and equipment left onsite, and materials and equipment being removed.
Reserve all contract rights and impacts in any releases, waivers, or change orders and do not agree to agree to modify any terms of the contract/subcontract without careful consideration and consultation with counsel.
Identify current and potential cost impacts related to any project shutdown.
Set up cost codes to separately track cost impacts, if feasible.
Take photos and videos of impacted work and document the current status of projects.
Review contracts/subcontracts for project suspension, force majeure, delays, termination, or other potentially relevant provisions that may afford relief.                         
Send contractually required notices and supporting documentation. 
Send proper notice to downstream subcontractors and suppliers and suspend or cancel all purchase orders (if possible, and as needed) and closely coordinate with subcontractors and suppliers.
Respond to or pass through any impact notices submitted by subcontractors or suppliers.
Send out invoices for any amounts owed.
Price any pending change directives/orders and RFIs.
For amounts due, send any required contractual or statutory notices to preserve rights.
Notify your surety, if applicable, and lenders as appropriate to keep them informed.
Contact insurance brokers to determine whether there is any business interruption or other insurance coverage.
Evaluate cashflow considerations and contact your CPA to determine whether there are any accounting or tax implications.
Evaluate workforce requirements and seek employment law advice before any employees are laid off or terminated.
The ripple effects of the COVID-19 outbreak are likely to continue to impact the construction industry, at least in the near term.  As with any crisis, measured leadership and advanced planning are essential.  By being proactive and having an action plan in place now, contractors and subcontractors can better position themselves in the event of a project shutdown.
If you have any questions or need any assistance, please contact our Construction Law/Litigation, Employment Law, and/or Business Services Practice Groups.        
We encourage you to subscribe to our Construction Law E-Briefs for the latest construction news, tips, and updates.
For additional updates on COVID-19, please see our Coronavirus Resource page.