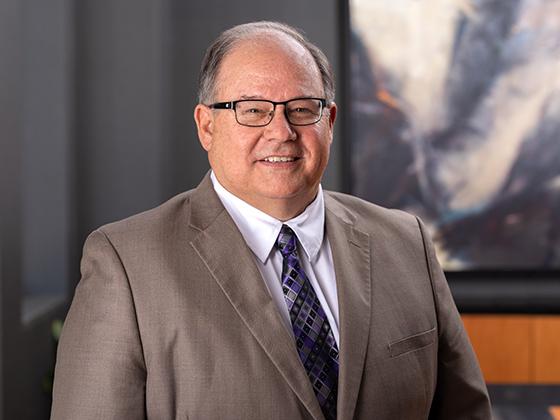 Overview

Bar Admissions

Nebraska Supreme Court
Iowa Supreme Court
U.S. District Court for the District of Nebraska
U.S. Court of Appeals (Eighth Circuit)

Education

University of Nebraska-Lincoln, B.S.
University of Nebraska College of Law, J.D.

Overview

Jerry Pigsley is a member of the firm's Labor and Employment practice group.  He has over 38 years of experience representing public and private sector employers in labor and employment law, including employment litigation in federal and state courts and litigation matters before federal and state administrative agencies.  Jerry also represents management in collective bargaining negotiations.

Jerry is a Fellow of The College of Labor and Employment Lawyers.  His election as a Fellow is based on sustained outstanding performance in the profession, exemplifying integrity, dedication and excellence.
Affiliations

Affiliations

The College of Labor and Employment Lawyers
Nebraska State Bar Association, Labor Relations and Employment Law Section, Past Chairman
American Bar Association, Labor and Employment Law Section
Recognitions

Recognitions

Chambers USA, Nebraska: Labor & Employment, 2014-2023 (Band 1 Ranking)
Best Lawyers in America®, Labor Law-Management, Employment Law-Management, 2010-2024 
Best Lawyers® "Lawyer of the Year" for Labor Law-Management in Lincoln, NE, 2021 
AV Preeminent™ Rated Attorney by Martindale-Hubbell, 2002-2024; Top Rated Litigator, 2022
Great Plains Super Lawyer, Labor & Employment, 2007-2023 
America's Most Honored Professionals – Top 1% by American Registry, 2023
Boss of the Year by the Lincoln Legal Professionals Association, 2018
Marquis Who's Who in America
Experience

Experience

PUBLICATIONS

Chapter Editor, The Fair Labor Standards Act (BNA, 1999)
Chapter Contributor, Independent Contractor State by State Legal Guide (Wiley Law)
Monthly Contributor to Lincoln Independent Business Association News & Views
Contributor to Lincoln Human Resource Management Association Newsletter
Contributor to Iowa-Nebraska Equipment Dealers Association The Retailer
News & Insights
Beyond the Law

Beyond the Law

Sesostris Shrine, Past Potentate, Past Clown Unit Director, 2015 Clown of the Year
Scottish Rite Valley of Lincoln, Past Venerable Master, Lodge of Perfection, 32° Knight Commander of the Court of Honor
Cotner Lodge No. 297 A.F. & A.M., Past Master
Lincoln Northeast Sertoma Club, Past President and Member, 2015-2016 Club Sertoman of the Year
President of Spina Bifida Association of Star City
National Kidney Foundation of Nebraska, Past Board President
Greater Nebraska Alumni Chapter of Delta Sigma Pi, Past Board President

Jerry and his wife, Gina, have been married for 43 years and have two children, Becky and Scott. Jerry is active in the Sesostris Shrine in Lincoln, Nebraska, serving as the temple's Potentate in 2021. Jerry was reappointed by the Shriners' Imperial Potentate to serve on the Shriners International Jurisprudence & Laws Committee during the Shriners' 2023 Imperial Session held in Charlotte, North Carolina. 
"Jerry's calm demeanor is so welcome in this crazy world and in the very intense and volatile situations we have had to navigate. He is also so willing to teach and provide valuable insight into each situation." -Chambers USA (Pigsley is ranked in the highest band of labor and employment lawyers in Nebraska).