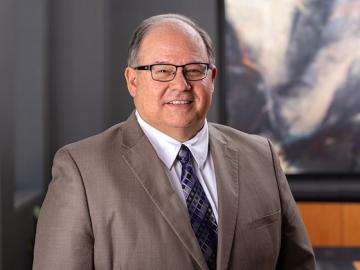 Woods & Aitken LLP is delighted to announce that Jerry L. Pigsley and Kelly M. Ekeler have recently joined the firm's Labor & Employment practice group.  The additions come as the firm continues to grow, with attorney numbers totaling 30 across offices in Lincoln, Omaha, Denver, and Washington, D.C.
Pigsley has over 30 years of experience representing public and private sector employers in labor and employment law, including employment litigation in federal and state courts and litigation matters before federal and state administrative agencies.  He also represents management in collective bargaining negotiations. Pigsley is listed in Chambers USA for his work in Labor & Employment Law and Best Lawyers in America© 2015 in the field of Labor Law – Management. He was named the Best Lawyers® 2014 and 2015 Labor Law Management "Lawyer of the Year" in Lincoln.
Ekeler represents public entities and private sector businesses in issues ranging from policy review to litigation. She knows that excellent client communication and careful case strategy are keys to successful representation.  Ekeler has negotiated labor agreements on behalf of management and has been involved with Commission of Industrial Relations and National Labor Relations Board proceedings. She has experience advising employers and representing management in litigation concerning discrimination, employee leave, ADA, wage and hour, and employee benefit plans. She regularly presents and co-authors articles on employment law matters, including a monthly column in the Nebraska Municipal Review.
Pigsley and Ekeler both come to Woods & Aitken from Harding & Shultz P.C., L.L.O.