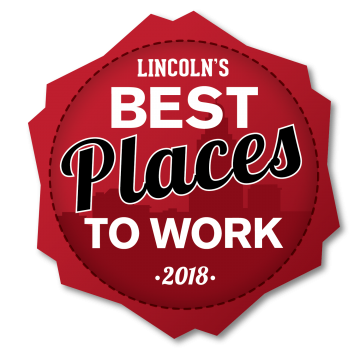 Is your company one of Lincoln's 2018 Best Places to Work?
Find out by participating in Lincoln's Best Places to Work competition!
All winners are determined exclusively on the basis of their employees' responses to an Employee Engagement Survey developed and confidentially administered by Quantum Workplace.
Participation is FREE, but the results are invaluable.
The survey takes employees only a few minutes to complete.
Awards will be given in each of the three categories: small companies (10 to 50 employees), medium companies (51 to 150 employees), and large companies (151+ employees).
The top performing companies will be honored at the Best Places to Work awards celebration on April 19, 2018, and featured in a special supplement of the Lincoln Journal Star.
Nominate your company before January 8, 2018. For more information about Best Places to Work and to nominate your company, visit: www.bptw.com/lincoln.
Only one nomination per company is needed. Please share this invitation with your company leaders! To nominate a company, you must identify a contact person at the company, which is typically a human resources manager, office manager, marketing director, or president.
The Lincoln Human Resource Management Association, Woods & Aitken LLP, and the Lincoln Journal Star are proud to sponsor the Best Places to Work in Lincoln competition.
More information available at woodsaitken.com/bptw.
Questions?
Pam Bourne
Woods & Aitken LLP
(402) 437-8523
pbourne@woodsaitken.com
Lindsay Selig
Lincoln Human Resource Management Association
govt.relations@lincolnhr.org