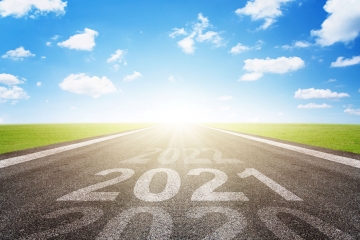 Please join us on Wednesday, March 31, for our annual Labor & Employment Law Seminar. This seminar will be beneficial for business owners, in-house counsel, managers, and human resource professionals who deal with HR and personnel issues on a routine basis.  
2021 Virtual Labor & Employment Law Seminar
Where Do We Go From Here? Navigating a Changing Legal Landscape in Employment
 
AGENDA:
8:30 a.m.

These Are Tough Times – But These Are Our Times
Modernizing Your Leadership Approach to Emerge from the Crisis Evolved, Not Traumatized
Cy Wakeman, President and Founder, Reality-Based Leadership

What if the work at hand immediately following the world health crisis was not just about getting back-to-normal, but about greatness and how to ensure that our valuable staff members and teams come through this crisis better for it, evolved by it, and changed from it? Cy will provide strategies to intentionally mine the experience of the past year to fuel growth and transformation and outline the role of leaders in restoring and refocusing talent in ways that will impact your organization far into the future.

9:15 a.m.

Moving Forward: Labor & Employment Predictions for 2021 and Beyond
Pamela J. Bourne and Ashley H. Connell, Attorneys, Woods Aitken

With a new administration and ongoing pandemic, employers need to know what to expect in 2021 and beyond. This presentation will cover the likely changes, including: best practices for working remotely or returning to work sites during a pandemic; coronavirus vaccine policies; status updates and increased enforcement efforts by the DOL, EEOC, and OFCCP; and potential federal and state legislation covering topics such as paid leave, pregnancy accommodations, and increased minimum wage and salary thresholds under the FLSA and state law.

10:15 a.m.
Break
10:30 a.m.

U-Turn Ahead: Getting Ready for the Pro-Union Changes Biden Has Promised
Jerry L. Pigsley and Joseph F. Willms, Attorneys, Woods Aitken

President Biden has promised to be both the "strongest labor president" and the "most pro-union president" the United States has ever had. His agenda includes passing the Protecting the Right to Organize ("PRO") Act, which is slated to be the greatest change to labor law since the Taft-Hartley Act was passed in 1947. While the PRO Act was previously considered "dead on arrival" in the U.S. Senate after the House of Representatives passed it last February, the possibility of the PRO Act becoming law is now palpable with the Senate controlled by the Democratic party. Will Biden fulfill his promise of being the strongest labor and most pro-union president? If so, what does that mean for employers? What changes can employers expect to see the Biden administration usher in, and what will the effect be of having a majority Democrat-appointed National Labor Relations Board and a Biden-appointed General Counsel for the NLRB?

11:30 a.m.
Break
11:45 a.m.

Proceed Cautiously: OSHA and Safety Issues Ahead
Erin Ebeler Rolf, Attorney, Woods Aitken

Is the pandemic over yet? While we all wish we could go back to "normal" and put COVID-19 in our rearview mirror, all signs indicate that employers need to continue taking reasonable steps to protect their employees, customers, and members of the public from the coronavirus. OSHA enforcement of COVID-19 safety violations is starting to become public news, and the liability concerns for employers are real. Even public entities that are not directly governed by OSHA need to be aware of the agency's actions because OSHA's standards and guidance are likely to be used by plaintiffs' attorneys in arguing claims of negligence. New OSHA guidance was posted as recently January 29, 2021, and President Biden ordered OSHA to issue "emergency temporary standards on COVID-19, including with respect to masks in the workplace" by March 15, 2021, "if such standards are determined to be necessary." More could certainly be coming down the road. This presentation will help update attendees on recommended practices, liability concerns, and other risk management techniques.

12:45 p.m.
Closing Remarks

Recertification Credits:
SHRM: 3.0 PDCs
HRCI: 3.0 (General) recertification credit hours
Nebraska Mandatory Continuing Legal Education Commission: 3.75 hours of CLE credit
Colorado Office of Continuing Legal & Judicial Education: 4 hours of CLE credit
*All individuals seeking to obtain continuing education credit must be registered with their own email, as group viewing will not qualify for credit during these webcasts.
Woods Aitken is recognized by SHRM to offer SHRM-CP or SHRM-SCP professional development credits (PDCs). This program is valid for 3.0 PDCs. For more information about certification or recertification, please visit shrmcertification.org.
This program has been approved for 3.0 (General) recertification credit hours through the HR Certification Institute. For more information about certification or recertification, please visit the HR Certification Institute homepage at www.hrci.org.  The use of this seal is not an endorsement by the HR Certification Institute of the quality of the program. It means that this program has met the HR Certification Institute's criteria to be pre-approved for recertification credit.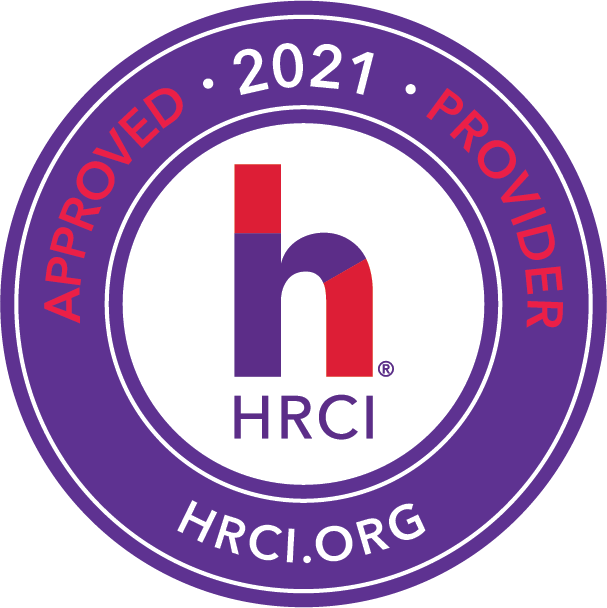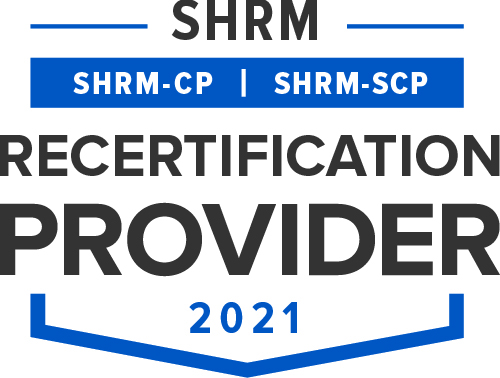 ---

Questions? Contact:
Lindsay Pape
(402) 437-8553
lpape@woodsaitken.com