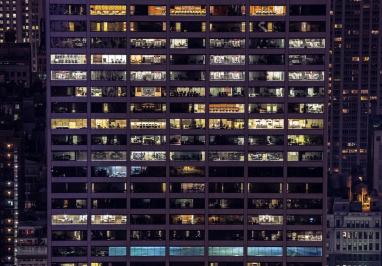 On March 7, 2019, the U.S. Department of Labor ("DOL") announced a Notice of Proposed Rulemaking that plans to update the salary threshold for the "white-collar" exemptions (e.g., executive, administrative, professional employees) to the overtime compensation laws. If the proposal becomes final, the new salary level will increase from $455 per week (or $23,660 annually) to $679 per week (or $35,308 annually). The increase would reclassify more than a million American workers as non-exempt and make them eligible for overtime.
By way of background, the salary thresholds for the white-collar exemptions have not been updated since 2004. In 2016, the Obama administration proposed an increase that would have more than doubled the salary threshold to $913 per week (i.e., $47,476 annually). However, the 2016 proposed rule was judicially challenged, and a federal district court imposed an injunction to stop its implementation, in part because the proposed rule contained annual automatic increases to the salary threshold. Under the Trump administration, these court proceedings were stayed after the DOL confirmed its intent to revisit the issue through the rulemaking process. Not only does the newly proposed rule offer a more modest increase to the salary threshold, it eliminates the automatic increases and instead plans for periodic increases after public notice-and-comment.
The proposed rule also purports to increase the salary level for the highly compensated employee exemption. Under the new rule, the salary threshold for highly compensated employees would increase from $100,000 to $147,414.
The DOL expects that the proposed rule will take effect in January 2020. In the meantime, employers should take proactive steps to navigate the financial impact of this potential new rule and should work with experienced counsel on evaluating the best strategy for handling employees that would be affected by the modification, including the consideration of pay adjustments, reclassification, or reduction in force.
If you have any questions on this topic or need assistance, please contact our Labor & Employment Law Practice Group. We encourage you to subscribe to our Labor & Employment E-Briefs to get the latest HR news, tips, and updates.