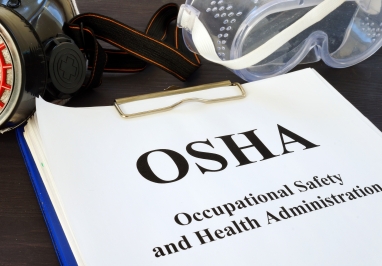 On Friday, April 10, 2020, OSHA released new enforcement guidance relating to employer's obligations to record their employees' COVID-19 illnesses on the OSHA Form 300.  Namely, OSHA has announced that some employers will have the benefit of non-enforcement regarding that requirement if they are in an area with ongoing community transmission.
General Rule:  The general rule identified in 29 C.F.R. Part 1904 still applies to employers in the healthcare industry, emergency response organizations (e.g., emergency medical, firefighting, and law enforcement services), correctional institutions, and employers where there is no ongoing community transmission.1 Under that general rule, COVID-19 must be recorded by employers if three criteria are met:
(1) the case is a confirmed case of COVID-19, as defined by the CDC;
(2) the case is work-related as defined by 29 CFR § 1904.5 (more on that below); and
(3) the case involves one or more of the general recording criteria set forth in 29 CFR § 1904.7 (e.g., medical treatment beyond first aid or days away from work).
The second criterion of being "work-related" has posed a significant difficulty and will continue to do so for employers still subject to the general rule.  Under the OSHA regulations, a case is work-related "if an event or exposure in the work environment either caused or contributed to the resulting condition or significantly aggravated a pre-existing injury or illness…."  29 C.F.R § 1904.5(a).  Notably, while the common cold or flu are specifically exempted from being recordable, the regulations state that "contagious diseases such as tuberculosis, brucellosis, hepatitis A, or plague are considered work-related if the employee is infected at work."  29 C.F.R § 1904.5(b)(2).
In situations where it is unclear where an employee was infected, the OSHA regulations instruct an employer to "evaluate the employee's work duties and environment to decide whether or not one or more events or exposures in the work environment either caused or contributed to the resulting condition…."  29 C.F.R § 1904.5(b) (3).  Given the pervasiveness of the coronavirus at this time and the fact that workers may be asymptomatic carriers of the disease, these regulations put employers in a difficult situation of trying to determine whether their workplace was the cause of an employee's infection or not.
Non-Enforcement Announcement:  Except for the employers identified above, OSHA will not enforce the general rule for recording illnesses relating to COVID-19 in cases where there is community spread, except where:
1.      There is objective evidence that a COVID-19 case may be work-related. This could include, for example, a number of cases developing among workers who work closely together without an alternative explanation; and

2.     The evidence was reasonably available to the employer…. [E]xamples of reasonably available evidence include information given to the employer by employees, as well as information that an employer learns regarding its employees' health and safety in the ordinary course of managing its business and employees.
(OSHA Enforcement Memo, April 10, 2020.)  OSHA stated that the purpose of this non-enforcement position was to encourage employers to focus more on "implementing good hygiene practices in their workplaces, and otherwise mitigating COVID-19's effects." 
Employers who benefit from this non-enforcement position should not take this as a "get out of jail free card" in terms of potentially having to record a COVID-19 diagnosis for one of their employees.  As noted by OSHA, multiple cases developing among workers may very well trigger an employer's obligation to record the diagnosis.  As such, employers need to take OSHA's encouragement to heart re: mitigating COVID-19's effects.  As we move into what feels like the 100th year of the pandemic, employers should re-evaluate their cleaning and disinfecting processes, the social distancing efforts of their employees, and other steps that have been taken to-date to prevent the spread of the coronavirus.  This is a constantly changing disease, and best practices two weeks ago may very well be out-of-date tomorrow and/or new ideas for preventing the spread may have emerged.  Additionally, as workplaces change staffing levels and work locations, different mitigation efforts may be appropriate today than what was needed last month.
1Under 29 C.F.R. §1975.5, the term "employer" under the OSH Act excludes the United States, States, and political subdivisions of a State.  Specific examples of employers not covered by OSHA's jurisdiction include "State, county, and municipal law enforcement agencies as well as penal institutions" among others.  As such, it appears that the reference to emergency response organizations primarily refers to privatized organizations.
If you have any questions on this topic or need assistance, please contact our Labor & Employment Law Practice Group and subscribe to our Labor & Employment E-Briefs to keep up with the latest HR news, tips, and updates.
Woods Aitken's Coronavirus Resource page includes valuable information regarding the coronavirus pandemic and all of our publications on COVID-19. We encourage you to visit this page often for updates.