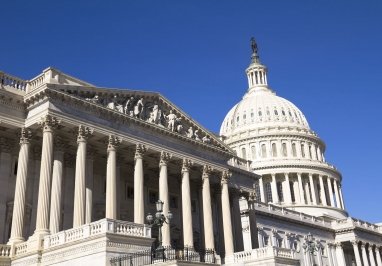 On December 22, 2022, Congress passed an omnibus spending bill that included two measures aimed at furthering rights and protections for pregnant and nursing workers: the Pregnancy Workers Fairness Act ("PWFA") and the Providing Urgent Maternal Protections for Nursing Mothers Act ("PUMP Act").
The Pregnancy Workers Fairness Act
The PWFA is a new law that requires covered employers to provide reasonable accommodations to a worker's known limitations related to pregnancy, childbirth, or related medical conditions, unless the accommodation would impose an undue hardship. "Covered employers" includes private and public sector employers with at least 15 employees, Congress, Federal agencies, employment agencies, and labor organizations. The PWFA goes into effect on June 27, 2023.
Reasonable accommodations are changes to the work environment or the way things are usually done at work. Examples of possible reasonable accommodations related to pregnancy, childbirth, or related medical conditions may include the ability to sit or drink water; receive closer parking; have flexible hours; receive appropriately sized uniforms and safety apparel; receive additional break time to use the bathroom, eat, and rest; take leave or time off to recover from childbirth; and be excused from strenuous activities and/or activities that involve exposure to compounds not safe for pregnancy. Such accommodations must be provided unless an employer can demonstrate "undue hardship," which is defined as a significant difficulty or expense for the employer.
In addition, the PWFA prohibits employers from: 
Requiring an employee to accept an accommodation without engaging in the interactive process (i.e., a discussion about the accommodation between the worker and the employer);
Denying a job or other employment opportunities to a qualified employee or applicant based on the person's need for a reasonable accommodation;
Requiring an employee to take leave if another reasonable accommodation is available that would allow the employee to keep working;
Retaliating against an individual for reporting or opposing unlawful discrimination under the PWFA or participating in a PWFA proceeding (such as an investigation); or
Interfering with any individual's rights under the PWFA.
The Equal Employment Opportunity Commission ("EEOC") is the administrative agency charged with enforcing the PWFA. The PWFA requires the EEOC to issue regulations within one year of enactment. While the EEOC has released answers to frequently answered questions regarding the PWFA, the EEOC has not yet released any proposed regulations to further define what may be considered reasonable accommodations to address known limitations related to pregnancy, childbirth, and related medical conditions.
Providing Urgent Maternal Protections for Nursing Mothers Act
The PUMP Act expands the rights and protections for breastfeeding mothers by requiring employers to provide reasonable time and a private space (other than a bathroom) to express milk for up to one (1) year following the birth of a child. Employers with fewer than 50 employees may be exempt from complying if they can establish that doing so would impose an undue hardship, causing the employer significant difficulty or expense when considered in relation to the size, financial resources, nature, or structure of the employer's business.
Before commencing an action, an affected employee must notify their employer of an alleged failure to provide a private place to express milk. The employer has 10 days to remedy the situation. However, the notification period is waived if the employee has been terminated in retaliation for requesting the facilities or for opposing an employer's refusal to provide an appropriate place to pump.
Damages for violating the PUMP Act include unpaid wages, reinstatement, back and front pay, and liquidated damages. Enforcement of the PUMP Act for all employees, including exempt employees, will begin on April 28, 2023.  Notably, non-exempt employees (i.e., those required to be paid overtime) already had the benefit of many of these protections.
Conclusion
Employers should review and revise policies and practices to ensure compliance with these new laws. Additionally, please know that some state laws may provide even greater protections than are provided under these federal laws. For example, Colorado's Workplace Accommodations for Nursing Mothers Act provides two years of protections for nursing mothers rather than just one. Employers may also consider other ways that they can provide support to pregnant and nursing employees.
If you have any questions on this topic, or need assistance navigating these changes, please contact our Labor & Employment Law Practice Group. We encourage you to subscribe to our Labor & Employment E-Briefs to keep up with the latest HR news, tips, and updates.