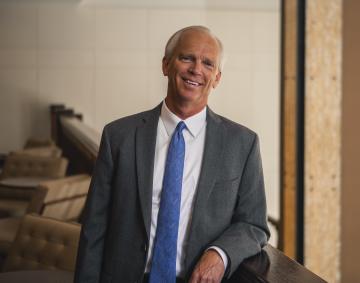 Dennis Mann recently joined Woods & Aitken LLP as firm administrator. In his new position, Mann will be responsible for managing staff, financial management, firm culture, and planning. 
Mann joins Woods & Aitken LLP from Lincoln Public Schools, where he spent 32 years in various roles, including seven years as a high school administrator and 25 years as a science teacher and coach. He is currently an active member of the Association of Legal Administrators, Lincoln Human Resource Management Association, and Society for Human Resource Management. 
Since 1921, Woods & Aitken LLP has focused its practice of law on achieving long-term client success. Their commitment to client service and the longevity of their client relationships has afforded Woods & Aitken LLP the opportunity to emerge as a regional and national leader in the practice of construction, telecommunications, estate planning, labor & employment, real estate, and banking and finance law.