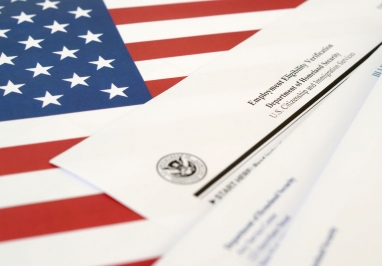 On August 18, 2020, the U.S. Immigration and Customs Enforcement ("ICE") announced that is extending the remote verification option for completing the Employment Eligibility Verification (Form I-9) until September 19. 
In response to the COVID-19 pandemic, the Department of Homeland Security announced earlier this year that it would defer the physical presence requirements associated with completing the Form I-9. As Woods Aitken previously reported, remote verification of Form I-9s is only available during this limited time to employers and workplaces that are operating entirely remotely. For more details on how to compliantly complete the Form I-9 remotely, you can find the original guidance here or contact your Woods Aitken attorney.
If you have any questions on this topic or need assistance, please contact our Labor & Employment Law Practice Group and subscribe to our Labor & Employment E-Briefs to keep up with the latest HR news, tips, and updates.
Woods Aitken launched a Coronavirus Resource page that includes valuable information regarding the coronavirus pandemic and all of our publications on COVID-19. We encourage you to visit this page often for updates.