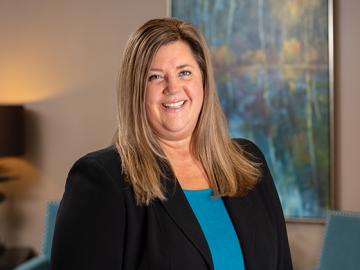 Woods & Aitken LLP is proud to announce that Pamela J. Bourne has been named a Partner with the Firm.
Ms. Bourne represents management exclusively on workplace legal issues. Her main focus is on preventative employment law issues. Bourne's goal is to help clients prevent employment claims from arising and to advise on HR strategies that will result in a sound defense position should a claim occur. In connection with this goal, she provides day-to-day counseling on a variety of employment issues (e.g., hiring, E-Verify, I-9 compliance, discipline, discharge, performance evaluations, employment-related contracts, FMLA, ADAAA, harassment, discrimination, wage/hour, state employment laws, and other areas). Bourne also prepares and assists clients in developing HR policies and handbooks and conducts training for clients on a broad range of topics (e.g., how to avoid harassment and retaliation claims). In addition, she frequently defends employers in connection with employment-related claims filed with government agencies. Bourne's educational background (Master of Business Administration and a law degree) allows her to deliver practical, results driven, advice to her clients.
Since 1921, Woods & Aitken LLP has focused its practice of law on achieving long-term client success. The firm is a national and regional leader in the practice of construction, telecommunications, estate planning, labor & employment, real estate, and banking and finance law.