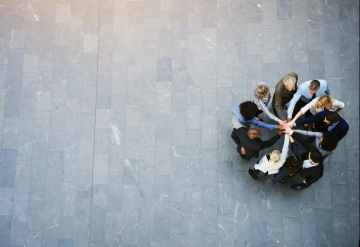 Please join us on Tuesday, October 25, for our annual Labor & Employment Law Seminar. This seminar will be beneficial for business owners, in-house counsel, managers, and human resource professionals who deal with HR and personnel issues on a routine basis.  Click here to register. 
2022 Virtual Labor & Employment Law Seminar
Return To The Office (Yes, We're Doing This Presentation Virtually)
AGENDA:
8:30 a.m.
Opening Remarks
8:35 a.m.

"I have a lot of questions. Number one, how dare you?" Conducting Effective Workplace Investigations
Pamela J. Bourne and Ashley H. Connell, Attorneys, Woods Aitken

Effective internal investigations are critical in preventing employment-related liability and maintaining healthy labor relations. This presentation will discuss when an investigation should occur and best practices for conducting investigations. We will also be reviewing court cases that were directly impacted by the adequacy of an internal investigation. No matter how seasoned you are, this session will improve your investigation skills.

9:35 a.m.

Employee Handbook Provisions that Could Violate the NLRA … Even if You're a Non-Union Employer
Jerry L. Pigsley and Joseph F. Willms, Attorneys, Woods Aitken

Common provisions in employee handbooks, such as confidentiality and non-solicitation provisions, may get even non-union employers cited for violating the National Labor Relations Act. Other changes being advanced at the NLRB will affect both union and non-union employers, including new rules for separation agreements and employee use of social media.

10:35 a.m.
Break
10:45 a.m.

Sexual Harassment in the Digital Age . . . It Was Just a Meme
Erin L. Ebeler and Sarah K. Mielke, Attorneys, Woods Aitken

At least with employees working from home, employers don't have to worry about sexual harassment claims, #AmIRight?  (Answer:  #No.)  While the facts and circumstances underlying sexual harassment claims in the modern workplace may have changed, sexual harassment and discrimination claims still present real risks. This presentation will focus on policies and protocols to consider in preventing sexual harassment and discrimination claims in the modern workplace where employees are working from home, in the office, and everywhere in between.

11:45 a.m.

Strategies for a Tight Labor Market: Getting Creative with Employee Benefits
Julia M. Vander Weele, Attorney, Spencer Fane  

The labor market in 2022 has been one of the most difficult in over a decade. Employers in nearly every sector of the economy – from health care to retail sales – are desperately searching for ways to attract and retain key employees. Some are considering creative approaches to employee benefits as an enticement. In this session, we will evaluate the risks and rewards of some of those strategies, including:

Tuition assistance programs
Special bonuses
PTO cash-out opportunities
Wellness programs and vaccine incentives
Enhanced choices between salary and benefits
Payment of health-related travel expenses post-Dobbs

12:45 p.m.
Closing Remarks

Recertification Credits:  
SHRM: 4.0 PDCs
HRCI: 4.0 (General) recertification credit hours
Nebraska Mandatory Continuing Legal Education Commission: 4.0 hours of CLE credit
Colorado Office of Continuing Legal & Judicial Education: 5.0 General Credits
*All individuals seeking to obtain continuing education credit must be registered with their own email, as group viewing will not qualify for credit during these webcasts. 
Woods Aitken is recognized by SHRM to offer SHRM-CP or SHRM-SCP professional development credits (PDCs). This program is valid for 4.0 PDCs. For more information about certification or recertification, please visit shrmcertification.org.
This program has been approved for 4.0 (General) recertification credit hours through the HR Certification Institute. For more information about certification or recertification, please visit the HR Certification Institute homepage at www.hrci.org.  The use of this official seal confirms that this Activity has met HR Certification Institute's® (HRCI®) criteria for recertification credit pre-approval.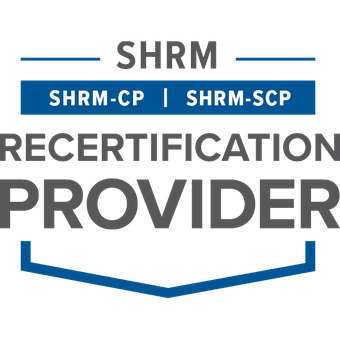 ---

Questions? Contact:
Lindsay Pape
(402) 437-8553
lpape@woodsaitken.com