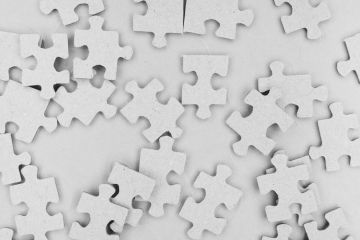 Conducting due diligence in an M&A transaction can be daunting. Here is how I think about it.
Mergers, acquisitions, and other business transactions typically require the buyer to conduct certain business and legal due diligence on the (i) seller and (ii) assets, equity, or other items being conveyed in the transaction. When representing a buyer conducting due diligence, I find it useful to think about (and approach) due diligence like a puzzle.
Take All the Pieces Out of the Box: Most due diligence is conducted virtually. The standard process entails the seller establishing a virtual data room and populating it with certain documents and other items requested by the buyer. Practice Tip: If the seller and the buyer work together on setting up the data room and organizing it appropriately, time wasted searching for documents and scouring online folders for missing pieces of information will be greatly diminished.
Turn Each Piece Right Side Up: Once the virtual data room is set-up and organized, the buyer must begin cataloging each document and item contained in the data room. Often, the majority of this work is performed by the legal team representing the buyer, however, as some clients may be looking to save on legal fees, certain parts of this process are kept in-house. If any part of the due diligence review process is kept in-house, it is critical that the buyer and their attorneys remain hand-in-glove throughout the process to ensure that both parties are aware of the contents of the data room.
Categorize Similar Pieces: Most items that are reviewed during the due diligence process can be categorized into buckets (the number and type of buckets may vary depending upon the size of the transaction, structure of the transaction, and risk tolerance of the parties). I find the most common buckets to be:
Organization and Capital Structure
Commercial and Marketing Materials
Contracts
Financial Matters
Tax Matters
Labor and Employment
Employee Benefits
Executive Compensation
Real Property
Litigation, Proceedings, and Regulatory Compliance
Intellectual Property
Information Technology, Data Security, and Privacy
Compliance, Risk Management, and Insurance
Each document or item in the data room should be categorized into a bucket. Categorization will assist you in reviewing and comprehending the information in the data room. If a client is on a tight timeline or willing to take on more risk, they may request that only specific areas or items be reviewed. In this instance, it is always important to recognize what risk is present, convey this risk to the client, and be sure that you are on the same page with respect to what items will and will not be reviewed.
Connect the Pieces: Once each item is cataloged and categorized, the buyer (and its legal team) should have a complete view of the transaction, potential risks, and any follow-up considerations to ask the seller.