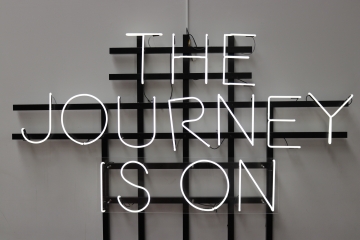 Considering selling your company? Here are a few of my thoughts on steps to take and things to consider when preparing for the sale process.

The sale of a company can be an exciting and momentous occasion. It represents the tireless toil of founders, executives and employees. Below are a few initial items to consider when preparing to sell your company. Often, as with most things in life, time spent on the front-end preparing can save significant time once the sale process gets started.
Capitalization and Ownership: In the early-stages of a company's lifecycle, it is common for a company to issue various forms of equity and debt to many individuals and entities. In a perfect world, each and every issuance would be meticulously captured on the capitalization table of the company—it is not a perfect world. As a hustling young company raising capital in an effort to merely survive to the next month, it is common for equity and debt issuances to be made, but not captured in the capital records of the company. Although this practice may work when operating a company in its infancy (or even over long periods of time), when it comes time to sell, it is critical that a company is able to present a complete and accurate picture of its capitalization to potential buyers. In order to achieve this, a company must compile all prior issuance documents and work to create a capitalization table that accurately reflects the current capital structure of the company. Once a company has established a comprehensive and correct capitalization table, it is one-step closer to being well-suited to begin the sale process.
Document Production: Potential buyers of a company will likely ask for, among other things, all agreements, contracts, and financial records of the company. In order to facilitate a potential buyer's review of these documents, it is important to (i) work with your legal team to provide all documents requested, as appropriate and (ii) produce such documents in an organized fashion. Typically, this process entails the selling company uploading relevant documents to a virtual data room for the buyer's review. Prior to uploading any documents to the data room, the seller should be sure to read and understand each document that is being uploaded—it is important that the seller has just as good of an understanding as the buyer does as to what documents are in the data room. Additionally, while uploading documents to the data room, it is important to be conscious of how and where documents are being uploaded. If this is done in an orderly and easy to understand fashion, it will save significant time for all parties involved.   
Business Continuity: The process of selling a company can be very time consuming. It is important that throughout the process of selling a company, attention is kept on the most important item of all – the company! Executive officers and various leaders in the company must ensure that the day-to-day operations of the company are not interrupted by the sale process. A sustained focus on the daily operations of the company will provide for a smooth transition come closing time.
Recognizing Areas of Weakness: No company is perfect. Whether it is a patchwork capitalization table or unorganized employment contracts, each company has areas where assistance is needed when preparing for the sale process. Don't worry! The best thing to do if you feel that your house is not in order is to recognize where your areas of weakness are and work with your business and legal team to establish a plan to fix it. Attorneys are well-abled to assist in the "house cleaning" process. Most likely, your attorney will have encountered a similar issue before (or have a colleague who has) and be able to offer constructive ideas on how to resolve any issues. In my experience, most issues that crop-up in the early stages of the sale process can be easily resolved by clear communication and an agreed upon plan among the parties on how to move forward.